Ethical Design¶
In our wish to bring our contribution to the betterment of society, wherever we plan to work on refining our products or existing software, we will conform to the Ethical Design Manifesto. Our philosophy and social purpose have always been in perfect unison with the principles stated in the Ethical Design Manifesto, and having it as part of our internal design team's policy is a good way to make sure that we always keep it in mind.
What is Ethical Design?¶
We Practice Ethical Design. The goal of "ethical" design is to develop technology that is respectful of human beings whoever they are. It encourages the adoption of ethical business models and, all together, it is favoring a more ethical society. For more information see ind.ie/ethical-design.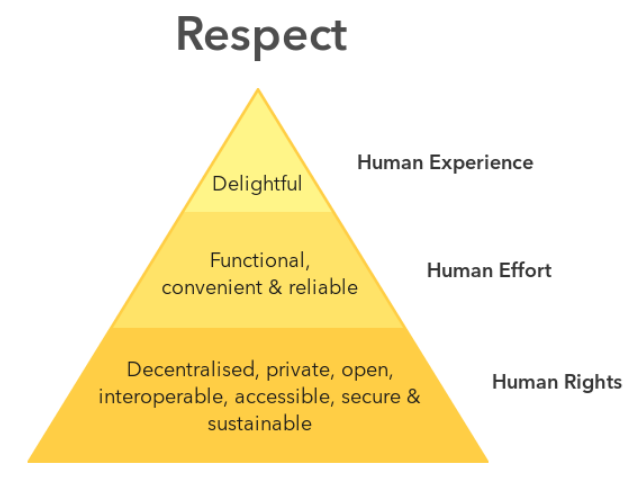 According to the manifesto, ethical design aims to respect:
Human Rights - Technology that respects human rights is decentralised, peer-to-peer, zero-knowledge, end-to-end encrypted, free and open source, interoperable, accessible, and sustainable. It respects and protects your civil liberties, reduces inequality, and benefits democracy.
Human Effort - Technology that respects human effort is functional, convenient, and reliable. It is thoughtful and accommodating; not arrogant or demanding. It understands that you might be distracted or differently-abled. It respects the limited time you have on this planet.
Human Experience - Technology that respects human experience is beautiful, magical, and delightful. It just works. It's intuitive. It's invisible. It recedes into the background of your life. It gives you joy. It empowers you with superpowers. It puts a smile on your face and makes your life better.
To read more about our our feelings on ethical design, take a look at this blog post.