Part 2: Using a Leaflet¶
When run, the application described in this part of the tutorial shows a window containing text labels that can be shown side-by-side or individually depending on the available screen space.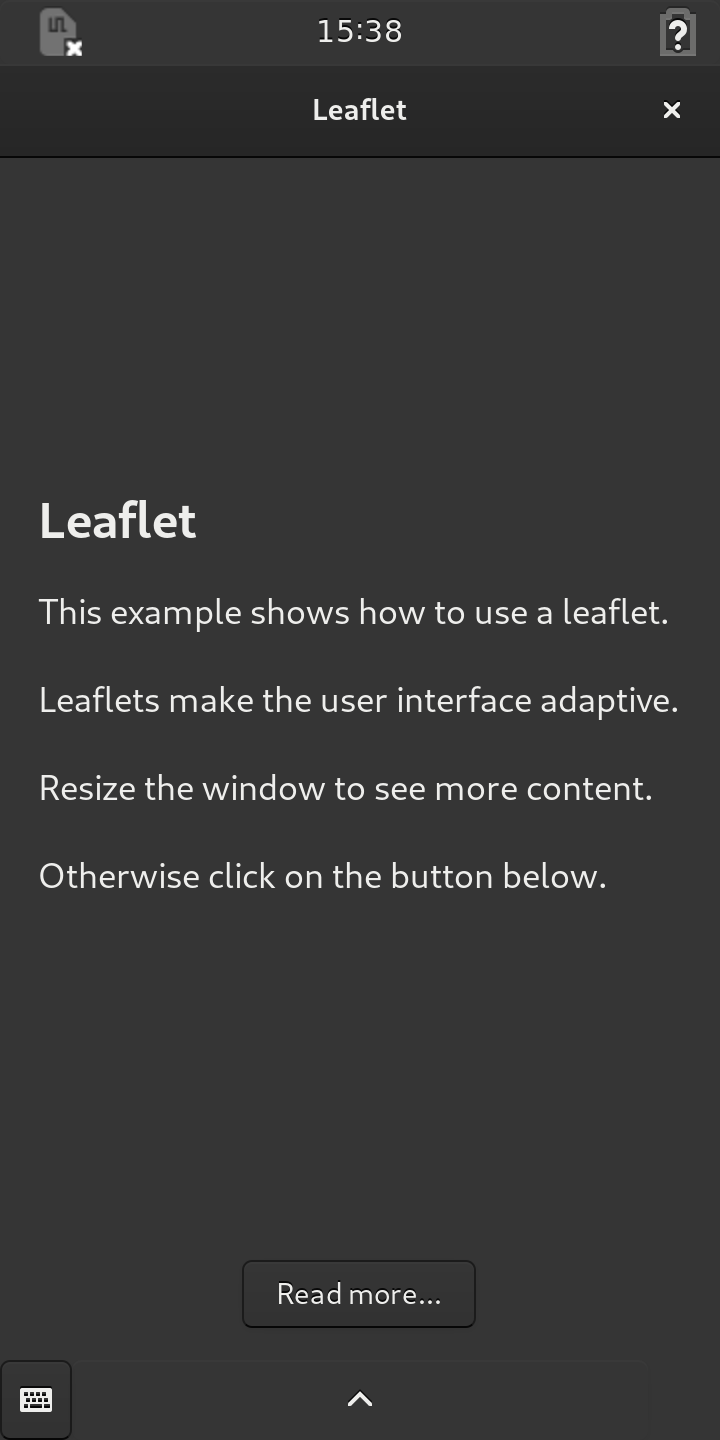 The main source code for the application can be found in the main.py file within the src directory. The purpose of the other files is explained in other tutorials, such as Your First Application.
The main program is longer than in the previous part of this tutorial, so we will not show it all here. We will focus on the parts that are specific to this example.
This part of the tutorial showed the use of the Handy.Leaflet widget to provide an adaptive container for the contents of a window, showing as much as possible if there is enough space, and otherwise presenting its contents as a foldable stack of pages.
Each page is defined as a Gtk.Box then added to the leaflet using the leaflet's add method. Connections from buttons in the pages to a method allow the current page to be changed on a button click, using the leaflet's set_visible_child method.
By binding the folded property of the leaflet to the visible properties of the two buttons, we ensure that they are only visible when the leaflet is folded.
In the next part of this tutorial we will use two leaflets to synchronize the window's title bar and its visible contents.